Photovoltaic monitoring system
We specialize in the R & D, manufacturing, sales and after-sales service of crystalline silicon solar cell modules, photovoltaic system engineering, and photovoltaic application products.
Electrical Characteristics
Mechanical Loading
Operation parameters
Mechanical parameters
Temperature Ratings
Commodity name:

Photovoltaic monitoring system

Intelligent photovoltaic power station operation and maintenance platform

The scheme provides a complete set of monitoring and management products for intelligent photovoltaic power station data collection, power station monitoring, operation and maintenance operation. Through the cloud big data analysis platform, modern communication and intelligent software and hardware technologies are applied to help users realize the core functions of transparent management, automatic operation and maintenance, intelligent diagnosis and auxiliary decision-making of all photovoltaic power stations under its banner, reduce power generation loss and operation and maintenance costs; at the same time, the program provides power station rating, power station financialization and other business support services, and has a perfect pre-sale, sale, after-sales service system, fully meet the user in the life cycle of photovoltaic power station management needs at all levels, maximize the value of the power station, protect the user's core assets.
Intelligent and flexible
• Cloud big data real-time analysis platform for fast data processing
• Intelligent online analysis platform, multi-dimensional display of power station data
Push multiple sets of defect elimination schemes at the same time of fault information prompt.
Concise and efficient
• With a variety of standard communication interface, realize the power station fast access
Cloud data minute-level processing, synchronous push mobile APP
Assist on-site operation and maintenance personnel to quickly eliminate faults
Safe and reliable
• Reliable cloud computing platform, proven network security
• Stable system reliability
• 7*24 hours uninterrupted equipment monitoring

Smart Devices
Equipment Type

Inverter, combiner box, environmental detector, electric meter, box transformer measurement and control, intelligent components, line protection and other equipment

Maximum Access Capacity

More than 100GW

Acquisition environment
Acquisition Support

Insight Pro monitoring platform, SolarInfo Logger device, SolarInfo GPRS device, Solarinfo Bank monitoring platform

Acquisition Interval

1 minute ~ 15 minutes optional

Acquisition mode

GPRS, 3G, 4G, Wifi, Wired Broadband

Client Environment
Browser

IE9 above, Chrome40 above, Safari

Language version

Chinese, English

Screen Resolution

1366 × 768 or above, recommended 1920 × 1080

Terminal Environment
Support platform

Android4.0 and above

Screen Resolution

Recommended resolution 1920 × 1080, 1280 × 720

System parameters
Data retention years

> 25 years

system reliability

99.99%

Storage Specifications

>100PB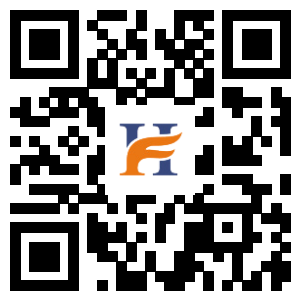 Scan Access Mobile Edition
Jiangsu Hongde Technology Development Co., Ltd.
---
Copyright: Jiangsu Hongde Technology Development Co., Ltd